wild
herps
Varanus salvator
—
Common Water Monitor
Also known as:
Water Monitor, Water Monitor Lizard
Subspecies I've seen: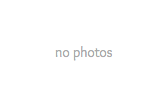 V. s. bivittatus
Two-striped Water Monitor
V. s. macromaculatus
Southeast Asian Water Monitor
V. s. salvator
Asian Water Monitor
Varanus salvator bivittatus
—
Two-striped Water Monitor
I saw a very young, brightly patterned individual between the hotel and the adjacent rice field. It vanished as I was getting my camera out. It was so brightly patterned that I thought at first it was a Harlequin Monitor (Varanus dumerilii), but all the references I later consulted assured me that the only monitor on Bali is V. salvator.
Varanus salvator macromaculatus
—
Southeast Asian Water Monitor
In some areas of southeast Asia, these monitors are a common sight scavenging in public parks, much like pigeons (if you ignore the size, shape, lack of feathers, predatory nature, etc.). But I had a hard time finding them. I expected to see some in Peninsular Malaysia, and even visited a prime water-monitor spot to no avail. So I was very pleased to come across this subadult chilling out on a large downed log near the Bako National Park headquarters.
My Travelogues and Trip Lists page includes a complete list of the herps I saw in the wild on this trip to Malaysia, as well as a travelogue of the trip.
My friend
Kurt
and I had a farewell lunch planned at a seafood restaurant in Kota Kinabalu. We walked there from
our hotel
only to find that it was closed for a holiday. But the walk was not a complete failure because at least on the way we got to see a few large water monitors splashing in a filthy canal. I half-heartedly tried to get a photo, but they didn't hold still long enough.
I got a glimpse of a large water monitor as it clumsily crashed through the vegetation towards a river. You wouldn't think the biggest lizards around would be the hardest to photograph, but you would be wrong.
Varanus salvator salvator
—
Asian Water Monitor
Water Monitors are widespread and common in the right habitats in Sri Lanka, but apparently we didn't spend much time in those habitats. The only one I saw was this medium-sized individual crossing the road. (Photo taken with iPhone out the window.)
Printed references: