wild
herps
Tantilla hobartsmithi
—
Smith's Black-headed Snake
Also known as:
Southwestern Black-headed Snake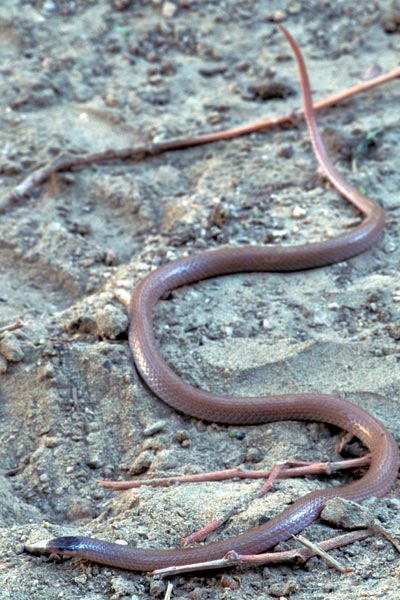 This is a small, secretive, seldom-seen snake. I was lucky to find this one under a piece of plywood apparently left in this wilderness so that I could find herps under it. A toad shared its company.
I stayed in Sedona for nearly a month at a friend's house. About three times a week I'd head out into the local natural areas in the late afternoon and early evening looking for herps. I saw a few lizards skittering about at that hour, but most of my discoveries were under rocks. Typically I'd see one snake a day under a rock. This little black-headed snake was a nice discovery since they are difficult to find.
One of the rocks in the last photograph is the very one that covered this little snake.
Printed references: