wild
herps
Ctenophorus isolepis
—
Military Dragon
Also known as:
Military Sand-dragon
Subspecies I've seen:
C. i. gularis
Military Dragon
Ctenophorus isolepis gularis
—
Military Dragon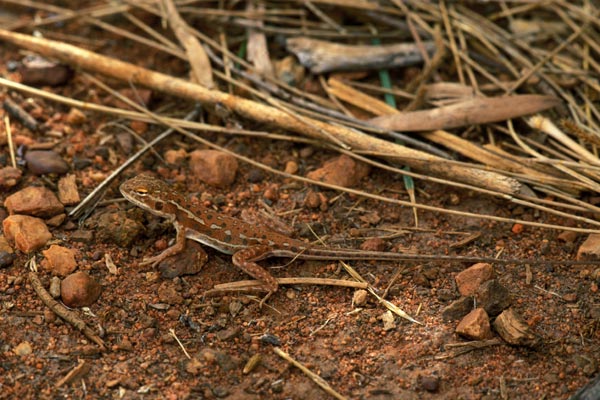 This tiny youngster was the first sign of life near the Uluru visitor's center on a blisteringly hot afternoon.
Here is a complete list of the reptiles and frogs I saw on this trip to Australia.
The next morning I followed this adult male around for awhile. He was not particularly interested in posing though; he kept racing away when I got anywhere near.
Printed references: