wild
herps
Cophotis dumbara
—
Knuckles Pygmy Lizard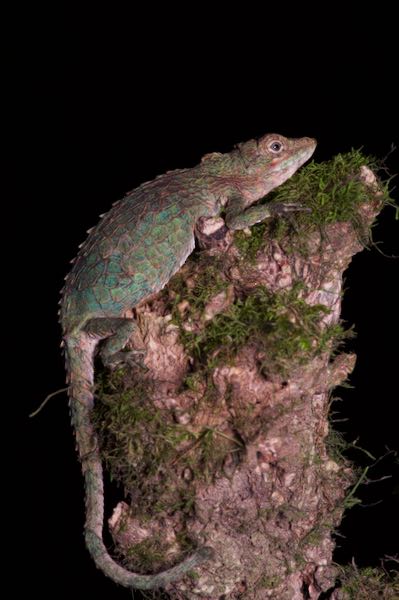 These distinctively strange little lizards have huge, sloppy scales, climb slooooowly through the vegetation, and sport prehensile tails. The first one pictured here is a young male, and the second one is a gravid female.
And here's an adult male from a couple of days later.
This species was only described in 2006. Oddly, there are two papers from that year from two different groups of authors, both of which describe this species as if for the first time. One calls it Cophotis dumbara and one calls it Cophotis dumbarae. These two were synonymized shortly thereafter, but the paper that synonymized them (as mentioned on The Reptile Database) is not only in German but also seems to be unavailable online. I do wonder what the story is behind this double description.
Online references:
Printed references: